KGRZ - Griz Sports 1450 AM & 92.7 FM provides outstanding sports programming to Missoula sports fans
Seattle Seahawks
NFL Playoffs
NFL Superbowl
College Football
College Basketball
NCAA March Madness
NFL Monday, Thursday and Sunday Night Football
Hellgate, Sentinel & Big Sky High School Football & Basketball
The Montana Sports Roundtable - Every Saturday from 9 am - 11 am
Bill Schwanke Local Sports Reports
---
Griz Sports 1450 & 97.2 KGRZ is also the home of FOX SPORTS RADIO and America's most popular Sports Talk Personalities!
WEEKDAYS 7-11 am
The Dan Patrick Show is Americaís #1 sports talk show! Patrick is also currently a columnist at Sports Illustrated. Patrick was an anchor on ESPN's Sports Center from 1989 to 2006. While at ESPN, he also reported from the Super Bowl, World Series, NBA Finals, Final Four and many other major events. He hosted The Dan Patrick Show on ESPN Radio from 1999 to August of 2007 and wrote for ESPN The Magazine's most popular page, featuring interviews with athletes. Prior to working with ESPN, Patrick was a sports anchor and reporter for CNN from 1983 to 1989.
THE JIM ROME SHO
W
Perhaps the most respected voice in the world of sports broadcasting, Jim Rome is the leading opinion-maker of his generation. As host of the nationís premiere sports radio talk show, Rome is known for his aggressive, informed, rapid-fire dialogue. Jim has established himself as the top choice of athletes and fans when it is time to know what is going on beyond the scoreboard. The Jim Rome Show, a.k.a. The Jungle, airs on more than 200 radio stations each weekday and boasts more than two million of us listening.
STEVE GORMAN SPORTS
WEEKDAYS 1 - 5 pm
As drummer and founding member of legendary rock band The Black Crowes, Gorman has enjoyed over two decades of success. Having sold more than 30 million records since the bandís 1990 debut, The Black Crowes continue to record and perform live, with their most recent world tour concluding in December 2013. A widely respected drummer, Gorman has worked with Bob Dylan, Jimmy Page, and Warren Zevon among others. An avid sports fan, Gorman launched Steve Gorman Sports! as a podcast in 2010, and has hosted several local shows on sports radio stations over the past couple of years. Appearing on Jay Mohr Sports as a frequent guest, Gorman has also become a FOX Sports Radio fan favorite.
PETRO
Petros Papadakis and Matt "Money" Smith are the future of sports talk radio. While the trunk of their tree is sports, the branches and roots are everything that is men. These guys re-writing the rules of sports talk radio, as they deliver a whole new level of entertainment .
Weekends on FOX SPORTS Radio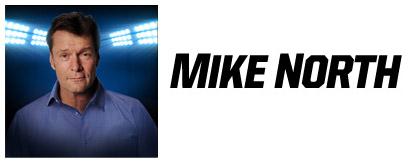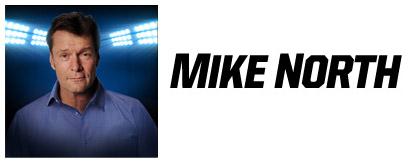 ---